Spring is here, the sun, the flowers, the beautiful weather, all those things that make us want to go out and wear our best look.
When it comes to fashion, it's not always easy to follow the latest trends. That's why we have prepared a small article about jewelry trends for spring 2022. Chains, layerings, XL earrings, you will find everything you need to be on the cutting edge of fashion!
Chain Trend
This is nothing new, chains have always been a part of trendy jewelry, but they are back again this year. Chains can be worn on their own to give a rock look to your look, but they are also a must-have accessory for
layering
, which we will talk about later in the article. So for this spring, opt for chains that you will wear as a necklace or as a bracelet, you can even combine the two for a total chain look!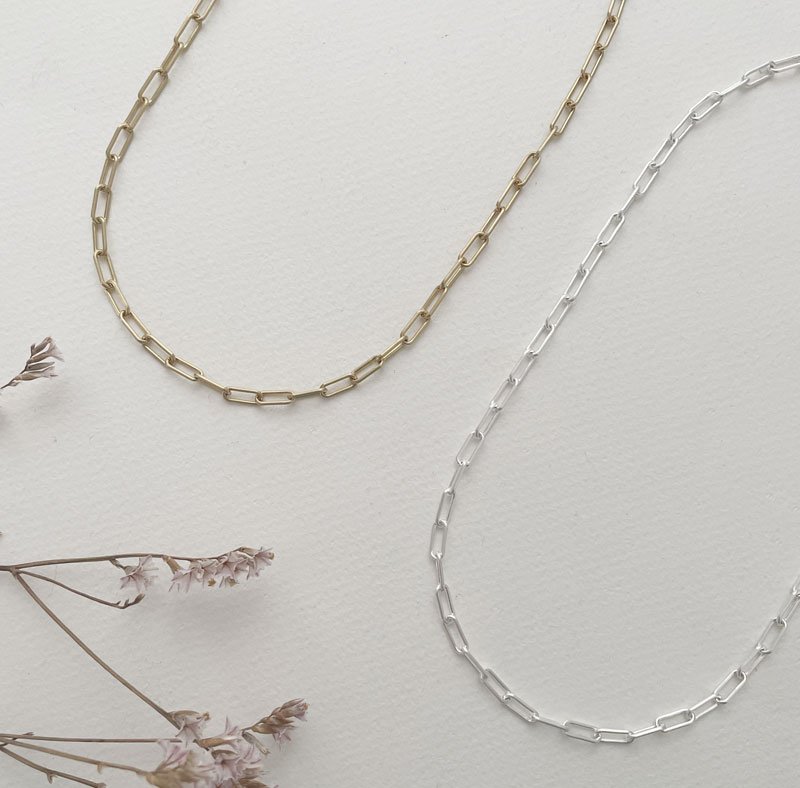 At Susi Cala, we recommend the Rock & Soul Chain Necklace, which perfectly fits in with the trend and adds a minimalist touch! You can combine it with many other of our jewelry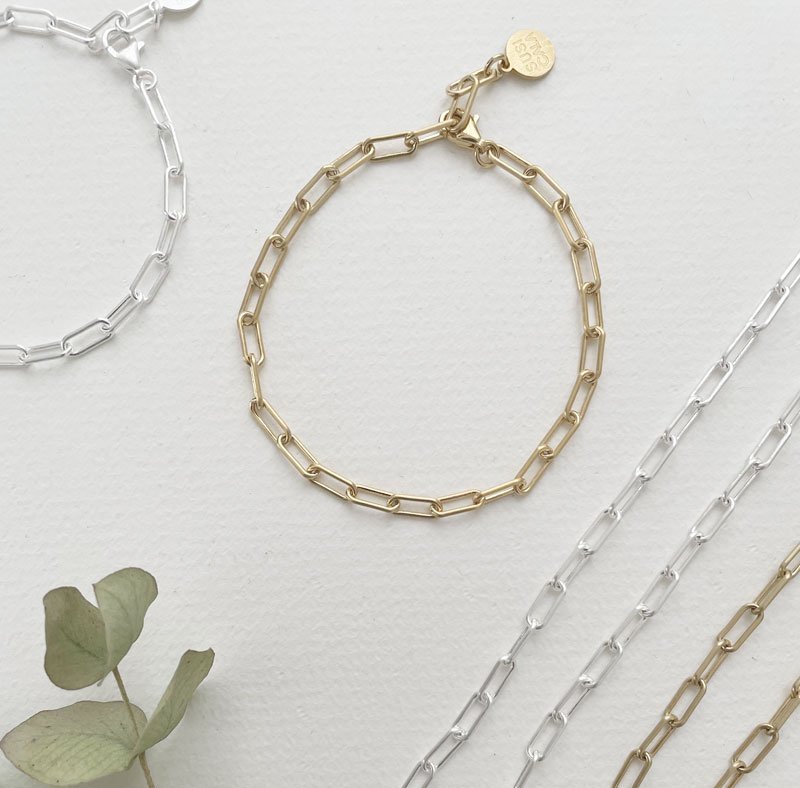 And if you're afraid to go for this trend, opt instead for the Rock & Soul Chain Bracelet, which will be more discreet but just as effective, especially if you mix it with other bracelets!
XL Earrings
XL Earrings can be worn everyday, in any circumstances. They allow you to make your simple outfits a little more chic and dressed up. For example they are perfect if you opt for a casual look with a white tee-shirt and denim. You can also wear them with your dress to go out tonight. Big Hoop Earrings always make all the difference!
You can also go for the Twin Along XL. These silver and original big hoop earrings are very light despite their large size. Handmade with a hammer one by one, they have a beautiful balance and will be one of your must-have earrings in your jewelry box.
If you are a lover of large gold hoop earrings, then the Mir "XL" earrings are perfect for you! Lightweight with hammered style, they have a beautiful swing while you wear them. A big plus: you can choose the size of the earring, so you can be sure to find the one that suits you best and definitely goes with your look! 
Necklace Layering
Layering is in the top trends of this year in general. This trend makes all the difference on a very simple and casual outfit, and it also allows those who are not afraid to do crazy, to mix jewelry on jewelry. You want to follow the trend of "layering" with your necklaces but you're afraid that it becomes too eye-catching? Well, we advise you to start with 2 necklaces to see if this trend suits you or not. Here are two suggestions for you, to layer your necklaces Susi Cala.
The key to combine necklaces is to use different sizes, such as a very short necklace and a long one to give dimension to your jewelry. Don't be afraid to combine materials either, as this trend requires creativity and originality.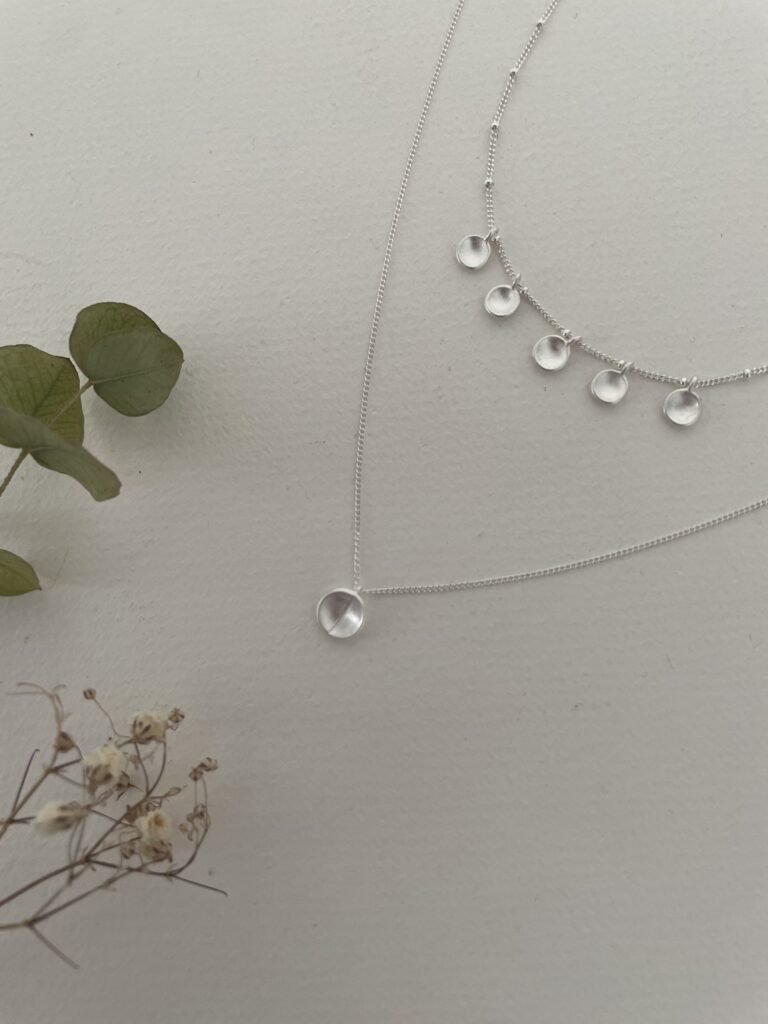 In the first case, we suggest the Five Tiny Coins Necklace with the 'S' Line Tiny Circle Pendant. These necklaces are made of silver and allow a "casual" but stylish look.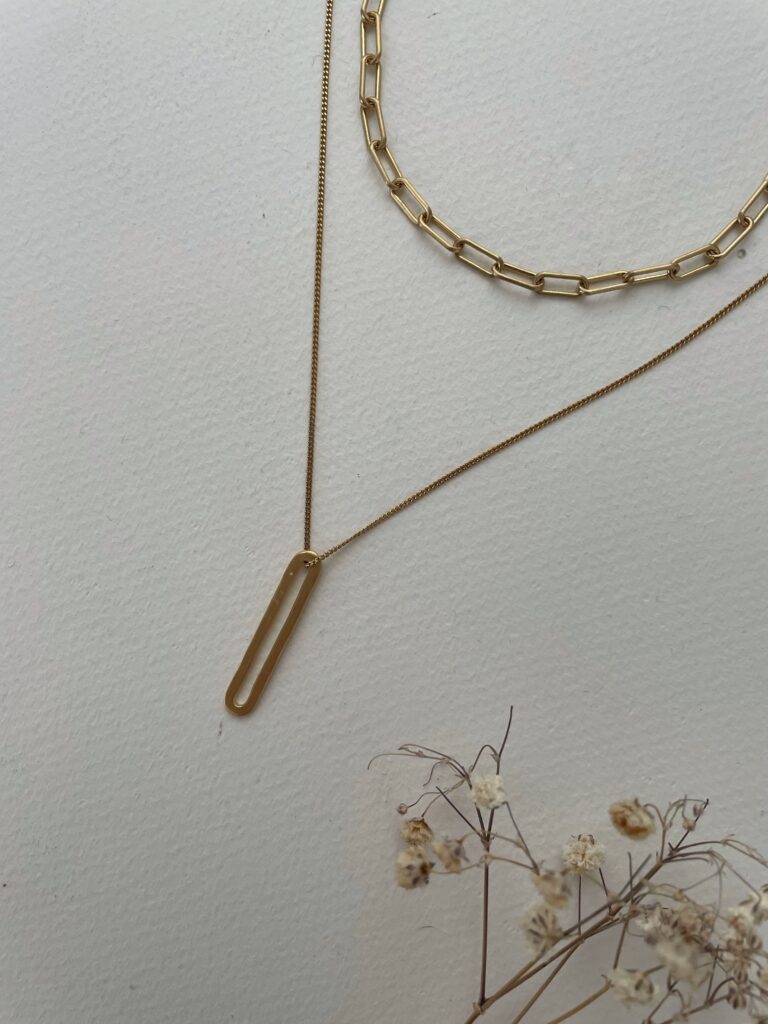 In the second case, we propose a combination of the Rock & Soul Necklace and Rock & Soul 'M' Pendant that match very well together ans catch the eye.
And if you're looking for other trendy jewelry ideas to add to your collection, feel free to take a look at our website.