Mother's Day is coming and you still don't know what to offer? Jewelry is a safe bet for someone as important and unique as our mother.
No need to be alarmed. In this article we propose a list of beautiful jewelry that might please any kind of mother. If you don't find what you are looking for in this list or have any doubts, don't forget the Gift Card and let her choose what she likes the most.
A Kind of Magic Collection
A shot of positive energy
A Kind of Magic Cross Infinite Bracelet or Ring
The design of this original jewelry symbolizes infinite love, perfect to declare your love to someone as important as your mother. With their original design, they can dress up any outfit in a sophisticated and elegant way. What's more, they are both adjustable!
A Kind of Magic Wonderwoman Bracelet or Ring
Our mother is unique, capable of anything, she is like our heroine with her superpowers. For her, the Wonderwoman bracelet or ring from "A Kind of Magic" collection would be ideal to remind her of her strength every day. The bracelet is also adjustable so is perfect for gifting!
Discover the whole 'A Kind of Magic' collection
Twin Collection
Linked Together For Ever
'Twin XXL' Versatile Necklace
For the 'Girlboss' moms who don't have a minute to spare, we propose the 'Twin XXL' Necklace. This jewelry is versatile and can be worn in many different ways. The perfect piece of jewelry for a mom who doesn't have time for too much jewelry but wants to take care of her look!
Discover the 'Twin' Collection
Day Into Night Collection
Versatile Jewels, more than one way to wear them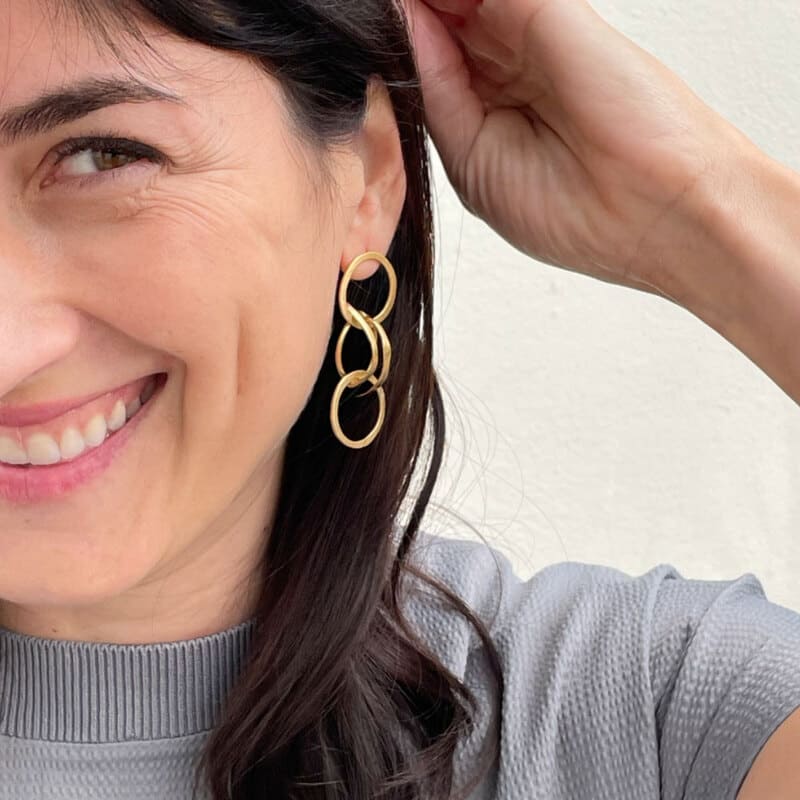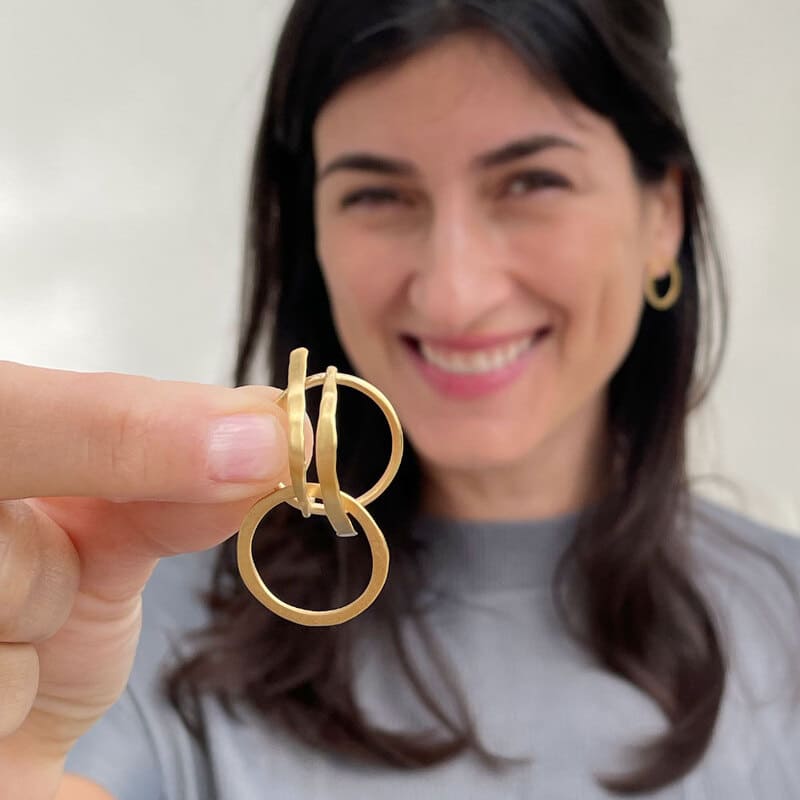 Day Into Night Earrings
For moms who like big bold earrings and like to go out and have fun, there is nothing better than the Day Into Night earrings. With their original design, they are sure to stand out and can be worn in two different ways. Which one do you prefer?
Aretes Day Into Night Earrings
These versatile and original silver earrings can be worn in two different ways. Hand hammered style, these matte earrings are perfect to wear day and night and change positions according to your look. Definetly a Must-Have if you love contemporary jewerly design. They are also available in "XL" version!
Discover the 'Day Into Night' Collection
Didn't find what you were looking for? Don't panic, go for the gift card!