Say Hello to Susi Cala, founder, designer and silversmith at Susi Cala Jewelry.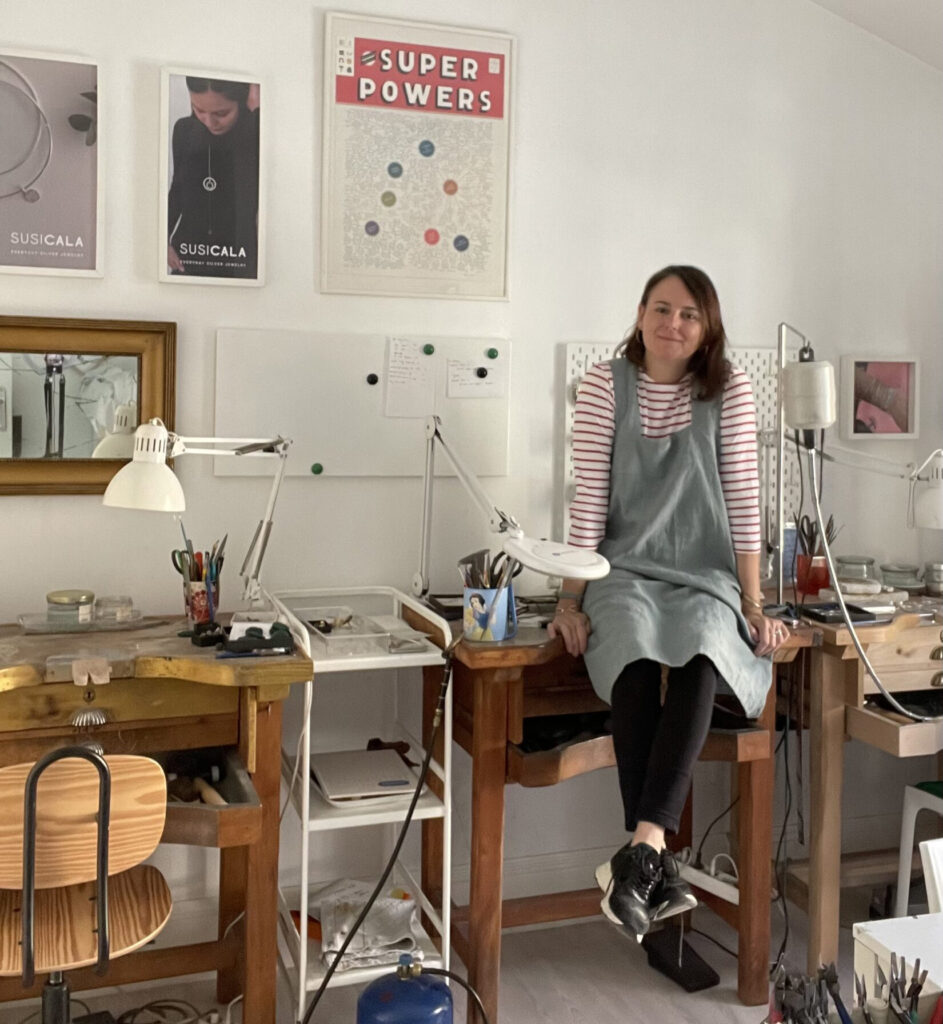 Susana Calabuig, or Susi Cala, comes from Valencia, in Spain, where the brand is established.
She studied in Valencia Industrial Design and Graphic Design and then moved to Florence in 2003 to specialize in Silversmithery. When she came back to Valencia she founded the brand in 2004 and since then 'Susi Cala Jewelry' has been committed to bringing their customers simple and comfortable jewels for their everyday style.
Simplicity at its best, she believes in making timeless, silver jewelry essentials for modern women.
We have prepared a few questions to allow you to learn more about this working woman.
For you, what does the Susi Cala brand represent?
"A hobby I have had since I was a teenager that has become my way of life, my day to day is doing what I love to do… what more could I ask for? I started with the idea of creating jewelry that I would wear myself, simple and minimal jewelry, easy to wear jewels. This is a brand perfect for every day and also for special occasions. Can be worn for many kind of women of any age."
How do you come up with your jewelry ideas?
"I just do what I feel like doing… it's as easy as that! Sometimes I draw inspiration from my day-to-day life, from my own experiences; Sometimes I get inspired working, sitting at my jewelry table; Sometimes an idea develops in my head for weeks and I just have to make it "
If you had to choose one jewel from the brand, which one would it be? And why?
"I can't choose just one jewel, not even a collection. Each of my collections has a story behind. I have been making them over the years as I was living experiences and things were happening to me. Perhaps I could choose as one of my favorites my first collection, 'La Cala', where it all began, just after returning from Florence to study jewelry in 2004, it is the characteristic style that defines my style, hammered circles always in sterling silver."
La Cala Collection
What are the things that make you happy?
"For sure designing jewels that make my customers happy… who is not happy doing all day long your hobby? Also I love spending time with my friends, my family. I also love traveling and discovering new places."
What is the perfect song for you when you work?
"I love many kinds of music. Here at Susi Cala, the music is always playing. It depends if we are in the workshop making jewels, or if I'm concentrated designing new items, or if I am in the computer making office work, for each moment there is always a perfect kind of music."
How is your daily life at Susi Cala?
"As an enterpreneur, I do one thousand of different things 🙂 . I start with a coffee answering emails, checking new orders and planning the day. When everyone gets in the office/workshop, we organize the day and as you can imagine, I'm everywere at the same time."
Where do you see yourself in five years?
"I would love to see Susi Cala growing up and reaching more women who would love to wear Susi Cala jewels. So, I guess I hope we will have a bigger workshop, with more people working with us, and don't stop having fun as we do while working."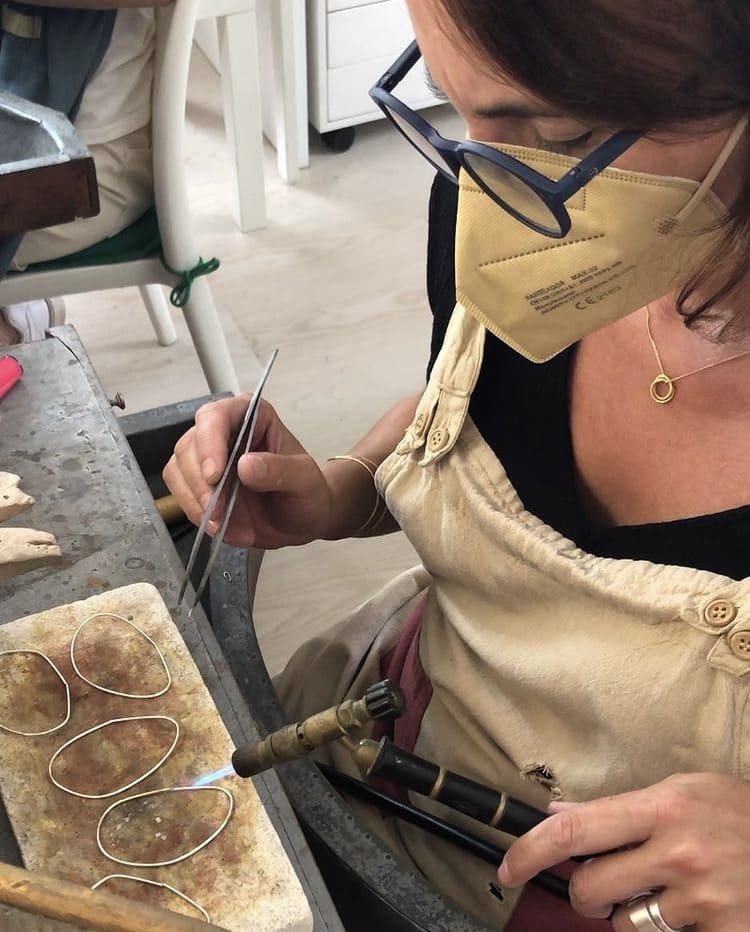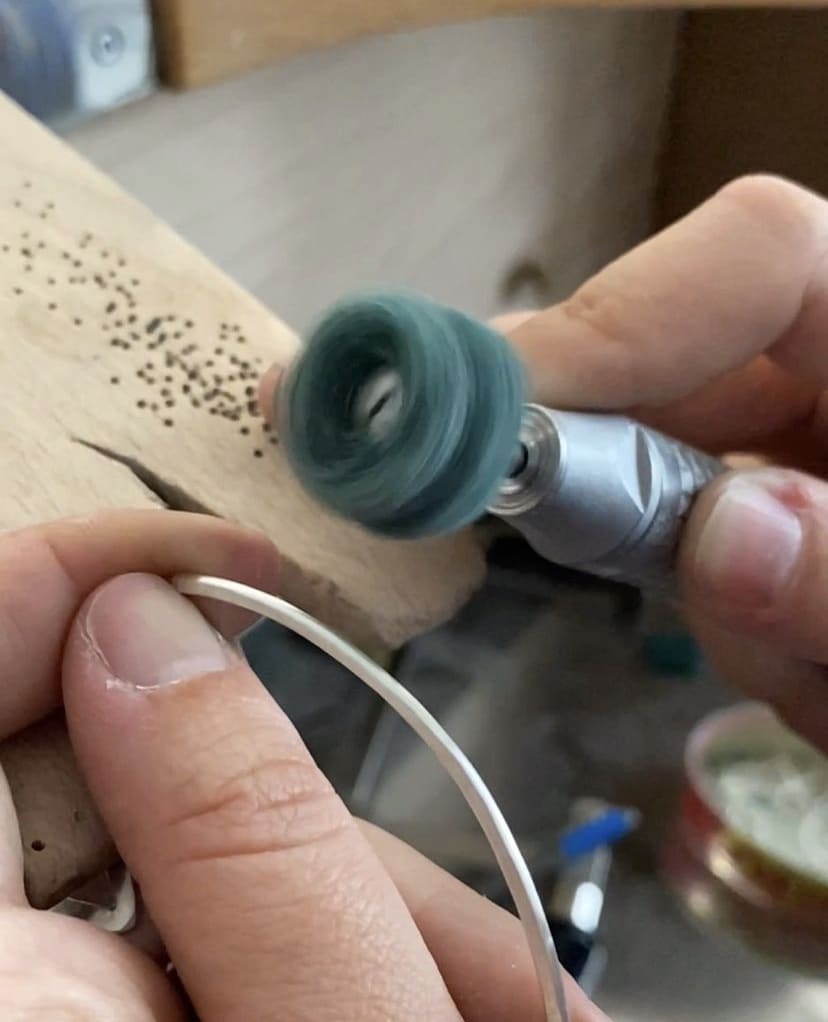 We also have an "about us" page if you want to learn more about the brand, and you can find more information about Susana here. And most importantly, if you have any questions, don't hesitate to ask us, we are available on social networks.