Today, let's introduce Justine, one of the most important members of the Susi Cala team.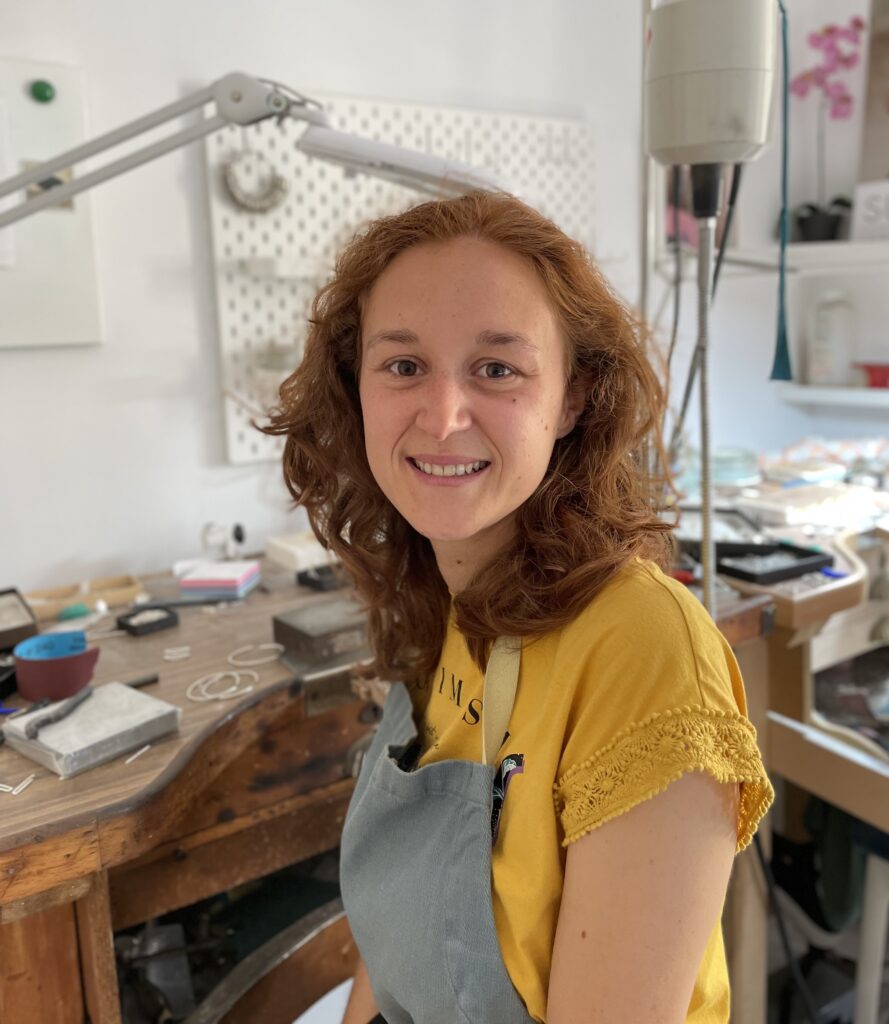 Age: 24 years old
Hobbies: Reading, mountain and beach walks, and traveling.
Country: France
Arrival at the company: November 2018
Justine is working as jewelry maker at Susi Cala for four years now. She makes up half of our year-round production team and is one of the most important members of the Susi Cala Family. She learned everything she knows from Susana… the owner, founder and designer. Together, this dynamic duo works to create the most beautiful and unique everyday pieces that we know our customers will love!

For you, what does the Susi Cala brand represent?
'I think Susi Cala is a brand which can represent all women of any age and any socio-professional level. There are many different types of jewels and anyone can wear them because they are very simple and beautiful!'
If you had to choose one jewel from the brand, which one would it be? And why?
'I can't choose just one jewel, because there are so many beautiful jewels and it's impossible to choose just one. But, I'm going to choose the 'Bretagne' collection because it's my home, it's the collection that represents me.'

Bretagne

Collection
What are the things that make you happy?
'The things that make me happy are: first of all, my dog, my family, and food. I really like to eat!'
What is the perfect song for you when you work?
'I'm going to choose the song "hotel california" (remaster 2013) by Eagles because it makes me happy.'
How is your daily life at Susi Cala?
'First in the morning, I have to know what we have to do for the day, so I can organize myself. There is no day-to-day but every day is similar. I have to prepare the orders and divide the work depending on who is in the workshop that day and make sure everything is done. I also have to check things if they are well done.'
Where do you see yourself in five years?
'In five years, I see myself at Susi Cala, with more people working in the workshop, a bigger workshop, more orders, and a lot more beautiful jewels!'